110

Sunshine HoneyBee said...

Yee haw, in a Central Texan way, for another cartridge. I posted on my blog a Christmas Tree Window Card I made using Art Philosophy today 7/13.
Melissa
"Sunshine HoneyBee"
Congratulations, Sunshine Honey Bee! Please email me at melliemel77@gmail.com your address details and I will ship this out to you! You have two weeks to claim your prize!
I have had a ton of emails regarding the new Artiste cartridge. One question that has been asked quite a bit was whether or not the cartridge will work with the expression or of it needs the Cricut Craft Room to work. This cartridge is just like any other cartridge. It works with your machine with out a computer, it will work with your gypsy, and it will work with the Cricut Craft Room!
Another question I keep getting is about pre-ordering the cartridge. You will not get the cartridge any earlier. I cannot order the cartridges (nor can ANY other consultant) until August 1st. You might as well hang on to your money until then. The thing is I am sure you would feel safer holding on to your money than letting someone else do it anyway. Also, I am sure you all feel so much better ordering directly from a consultant's site than giving someone money and just hoping for the best. Please please be careful ladies!
I have new catalogs to send out to those of who are interested. Look at the top right hand side of this blog and it has the buy now button. I just charge for the cost of shipping. otherwise the catalog is free!
I also wanted to include a list of retiring items from
Close To My Heart
. This is a get it while you still can situation, so if you have had you eye on any of these items order now!
Retiring Product
Paper Packs/Stickease/Complements:
Cruisin' Paper Pack X7154B
Cruisin' Complements Foil Images X7154C
Elemental Paper Pack X7141B
Elemental Complements Dimensional Elements X7141C
Footloose Paper Pack X7151B
Footloose Complements Dimensional Elements X7151C
Lucy Paper Pack X7149B
Lucy Complements Glittery Rub-Ons X7149C
Roxie Paper Pack X7140B
Roxie My Stickease Assortment X7140C
Sonoma Paper Pack X7143B
Sonoma My Stickease Assortment X7143C
Superhero Paper Pack X7152B
Superhero Complements Rub-Ons X7152C
Typeset Paper Pack X7139B
Typeset Complements Canvas Shapes X7139C
Workshops on the Go:
WOTG Cruisin' Kit
WOTG Florentine Kit
WOTG Footloose Kit
WOTG Lucy Kit
WOTG Pemberley Kit
WOTG Stella Kit
WOTG Superhero Kit
WOTG Victory Kit
Papers/Inks/Reinkers:
(Cardstock, inkpads, and reinkers are all included.)
Amethyst
Baby Pink
Brown Bag
Dutch Blue
Garden Green
Garnet
Grey Flannel
Grey Wool
Heavenly Blue
Holiday Red
Key Lime
Lilac Mist
Moonstruck
Pansy Purple
Parchment
Petal
Spring Iris
Sunflower
Sunkiss Yellow
Sunny Yellow
Taffy
Tulip
Vanilla Cream
Vineyard Berry
Other Cardstock:
Colonial White 6-pack X5901
White Daisy 6-pack X5900
Cards:
Clear Cards 4-1/4" x 5-1/2"
Clear Cards 4-1/2"
Albums/Accessories:
Quick Pic Album-Dark Chocolate Z1406
Quick Pic Album-Dark Cranberry Z1405
Quick Pic Album-Outdoor Denim Z1404
Snapease Album System 12x12 Z4110
Embellishments:
Bitty Brads Basic Assortment Z1367
Bitty Brads Metal Assortment Z1368
Bitty Buds Assorment Z1690
Bottle Caps Z1691
Canvas Badge Buttons Z1397
Clear Sparkles Z1104
Color Ready Irresistibles- Lots of Dots Z1261
Comic Badge Buttons Z1688
Dimensional Elements-Ornaments Z1337
Heirloom Assorment Z1635
Hinges Z1402
Mini-Medley Accents-Honey Z1488
Mini-Medley Accents-Pacifica Z1698
Mini-Medley Accents-Sunset Z1338
Mini-Medley-Tulip Z1320
Photo Hangers Z1403
Ribbon-Designer Pink Collection Z1384
Ribbon-Sw. Lf. Stitched Grosgrain (bulk) Z1383
Seaside Wooden Shapes Z1693 (sold out)
My Creations Products:
My Creations A-Door-Ables Z1321
My Creations All Sorts Mini Album Z1224
My Creations Cube Z1152
My Creations Mix & Mingle Album Z1334
Tools/Organization:
Craft Tray 1764
Distressing Kit Z1299 (sold out)
Dotto Dots Dispenser 1766
Dotto Dots Dispenser-Refill 1767
Double Scrubber Z1163
Euro Personal Paper Trimmer Z338
Euro Replacement Blades Z339
Euro Replacement Blade/Scoring Z340
Microfiber Cloth Z1006
My Legacy Writer Black Pen Set 4275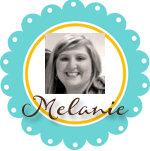 Subscribe to Courtney Lane Designs by Email