Monica said...

Hi Melanie,

I just got my May order from you and can't wait until this weekend to play. Those cartridges look really cool...I would love to win one!
Monica
mwiechmann6@gmail.com

Congratulations, Monica! Please email me your address and I will ship this out to you! You have two weeks to claim your prize.
So sorry I have been MIA this week. I had surgery on Monday and am still struggling. I will do my very best to get back on the horse for a Monday post. Fingers crossed and your prayers are very welcome!
I wanted to also remind you guys that the
Dotty for You paper
promotion is almost over. If you want to get your paws on that fabulous paper pack you need to act soon!
May Specials
When you place an order of $35 or more in products from the Spring/Summer 2012 Idea Book between April 17 and May 31, you may add the Dotty for You paper packet, valued at $19.95, for just $5. Dotty for You includes 24 specially designed, coordinating B&T Duos
®
sheets (2 each of 12 patterns) and an artwork idea insert to get your creative juices flowing. But that's not all! There are two ways your customers can get this darling paper packet FREE!
Hostesses will receive a free Dotty for You paper packet when their Gathering sales total $400 or more (excluding tax, shipping/handling, and Operation Smile donations). *this begins today at 9:00 am MST*
This month's stamp of the month is so beautiful! It has some really great sentiments and some lovely sunflower images! It can be yours for $17.95 or if you place an order of $50 or more you can get this FABULOUS stamp set for just $5! This is a savings of $12.95!
Have a WONDERFUL weekend!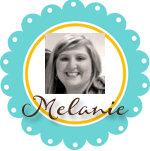 Subscribe to Courtney Lane Designs by Email