Hello, friends!
Well, I needed to make another flower headband for another one of my nieces made using the
Giant Flower cartridge
.
I thought I would make the pansy this time and I loved how it turned out. Now I did not make it exactly like the instructions say, but that was mainly because I did not have them yet when this was made.
Yes, my model is my little one and he was not as reluctant as he was the first time. Before any of you get on my case about this, I could not get anyone else to model it but him. He actually volunteered and was very sweet. He was just helping him momma out. He is not always so helpful, so I take what I can get!
Thanks so much for stopping by. I will see you guys back here later!
April Specials
This month's stamp of the month has a lot to offer. It includes a nice pattern and great sentiments. It can be yours for $17.95 or if you place an order of $50 or more you can get this FABULOUS stamp set for just $5! This is a savings of $12.95!
Have a TERRIFIC Tuesday!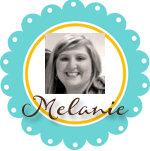 Subscribe to Courtney Lane Designs by Email