Anonymous said...
Art Nouveau was such a gottahave of mine. Now I can't wait to get Art Deco. I love that era in art--so glamorous--waaay different from Victorian, which I love, but a fun change! I would love to have the Ole cartridge for lots of projects! Thanks, Queen of Barbalot
Congratulations, Queen! Please email your shipping details and I will ship the cartridge out to you. You have two weeks to claim your cartridge!
So sorry guys this is going up so late in the day. I sold my house and the inspector is here today and we are on hour number 5. I finally came home and told them sorry, but I have work to do. I am now holed up in my craft room with my dog. Let us pray that they length of time they are here does not mean my house has things wrong with it. Say a little prayer for me today! Oh my Lordy bees, I do not need anymore trouble with house stuff!
Have a great rest of your afternoon, my little darlins!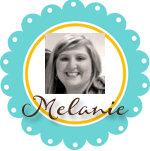 Subscribe to Courtney Lane Designs by Email