Hello, friends!
I wanted to remind you all one last time that today is the last day you can order from the Fall /Winter catalog and get the January specials. If there is something you really want get it now!
However, tomorrow a new catalog starts and there will be new things to show. Including new stamps that coordinate with the Art Philosophy. Also, just so you know the Art Philosophy cartridge will still be available for purchase!
Oh and that you so much for all of the sweet birthday wishes! I seriously love you guys!
Until tomorrow, my sweets....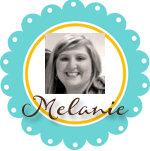 Subscribe to Courtney Lane Designs by Email