Hello, friends!
Happy December 1st, my sweets! Can you believe we are here in the month of Christmas already! This is my favorite time of year for sure, but it really sneaks up on you as a grown up. It seems like I was just taking my son for the first day of school. I am convinced that the fall months are shorter than the other months of the year ;-)
Since it is the first day of the month, I thought I would show you all the new specials that I will be offering. This month has a really great stamp of the month that coordinates with the
Art Philosophy
cartridge. Also, there is a 'Rock the Block' promotion that I think you guys are really going to like! iT Starts on the 19th of this month. You get a E-sized stamp set (which is massive...think twice the size as the normal stamp sets at least!) and My Creations collage cubes for only $15. It is really some thing for everyone. Those who love stamps are going to love the HUGE stamp set and those of you who LOVE to alter things using your cricut and stamp are going to love the collage cubes. Most of you will love all of it!
This is the stamp set! It measures 8 1/4" x 10".
Here are some picture of the product in real life:
This is the way it comes out of the box.
The stamp of the month is called
Mad About You
and is a REALLY good one. I have had many many emails about this set already and am expecting this to be a very popular set. It coordinates with the
Art Philosophy cartridge
(which is still for sale by the way) and includes some really pretty stamps. At just $5 of you spend $50 or more it is priced just right too!!
-Any order over $25 out of the Fall/Winter catalog will be eligible to get the Rock a Block stamp set and cubes for $15 (a $45 value). You save $30! Offer is between December 19 and January 31st.
- Any order over $50 will be eligible to get the
December stamp of the month
for $5 (a $17.95 value). You save $12.95! Available now!
You can take advantage of both promotions congruently if you meet all applicable requirements.
*NOTE make sure you add promotions when prompted by the ordering system. If you add promotional items for prompting the discount price will not be reflected in the total.
Have a TERRIFIC Thursday!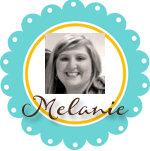 Subscribe to Courtney Lane Designs by Email