Hello, friends!
I hope you all had wonderful weekends! We actually started putting up our Christmas stuff in the front yard. I know I know...Thanksgiving is not until Thursday, but I just felt like making my life a little more jolly. There is just something about twinkling lights that makes me smile!
Ok my sweet sweet blog followers, this week I have some tutorials for you.I noticed in the comment section that a few of you were perplexed on how the bows on the
NEW 3D Bows Cricut Craft Room cartridge
were made. I agree that they are not the most intuitive, so some tutorials were in order! I cut them all out at the same size (4"), so you could see them in scale. The traditional gift bow is quite a bit smaller than the the others!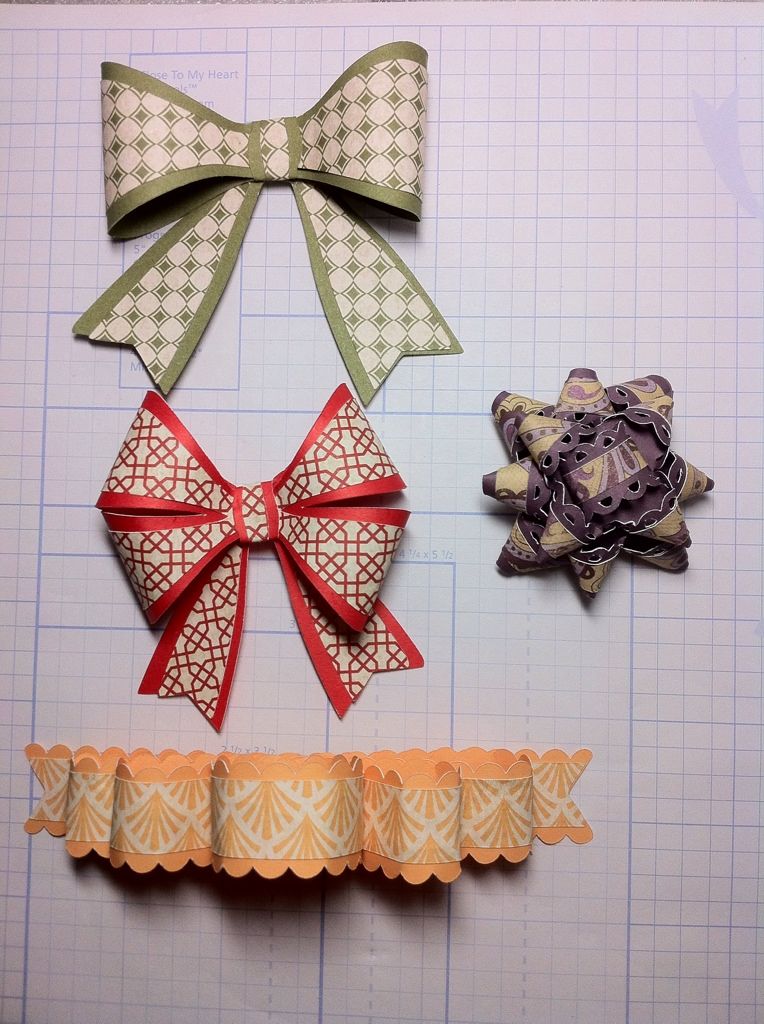 Here is a picture of all of the bows I will be showing you this week.
Today I am showing you how to make the green bow on the top. It is the simplest of the bunch. I figured we would start out easy and work our way up. Now just so you all know, once you know how to make them they are all easy. In fact, you could easily crank these out for Christmas gift wrapping with ease. I think if you did that you might actually save money. Some of those bows can be so pricey!
I am going to refer to this bow as a single loop bow. That way when I refer to it later you guys know what I am talking about ;-)
All paper used is from
Close To My Heart
. I found that since it is a lighter weight cardstock it was much more pliable and easier to use when making these bows. The patterned paper is from the paper back called
Elemental
.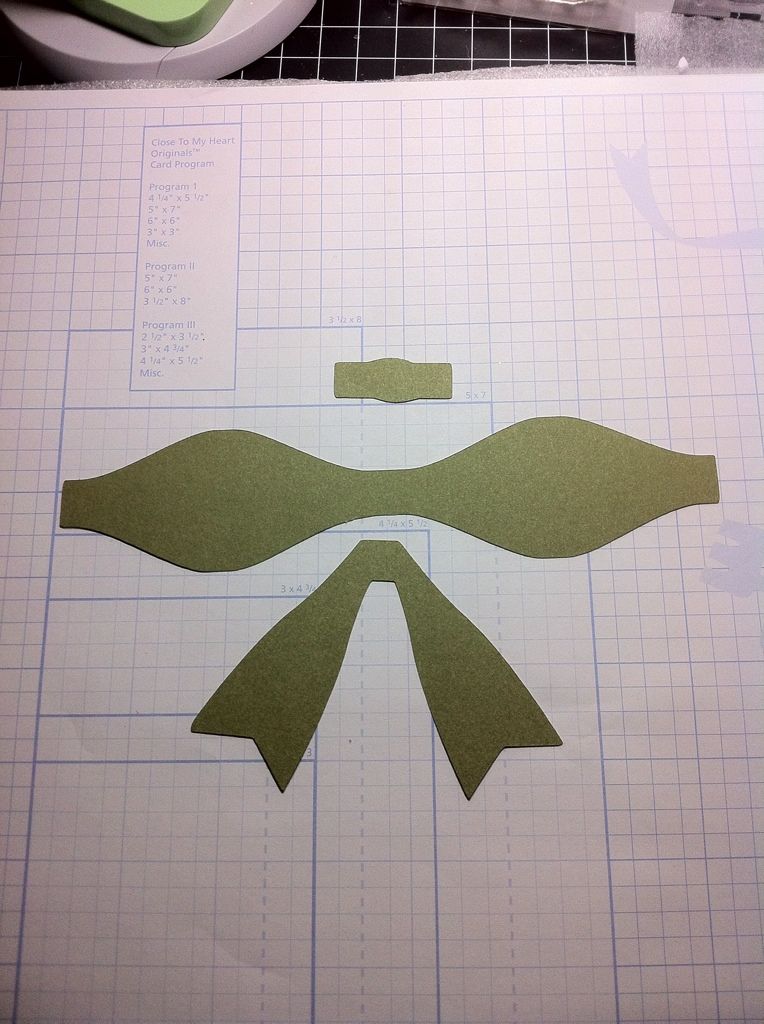 These are the base cuts and were cut out at 4".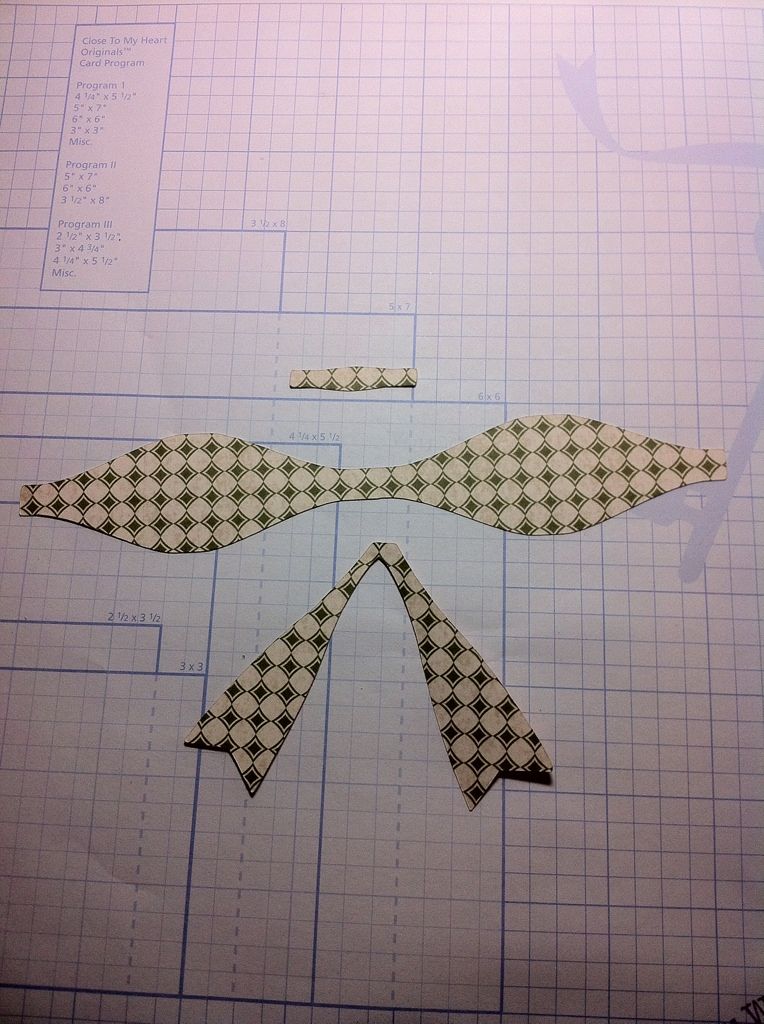 This is the shift cut and was also cut at 4".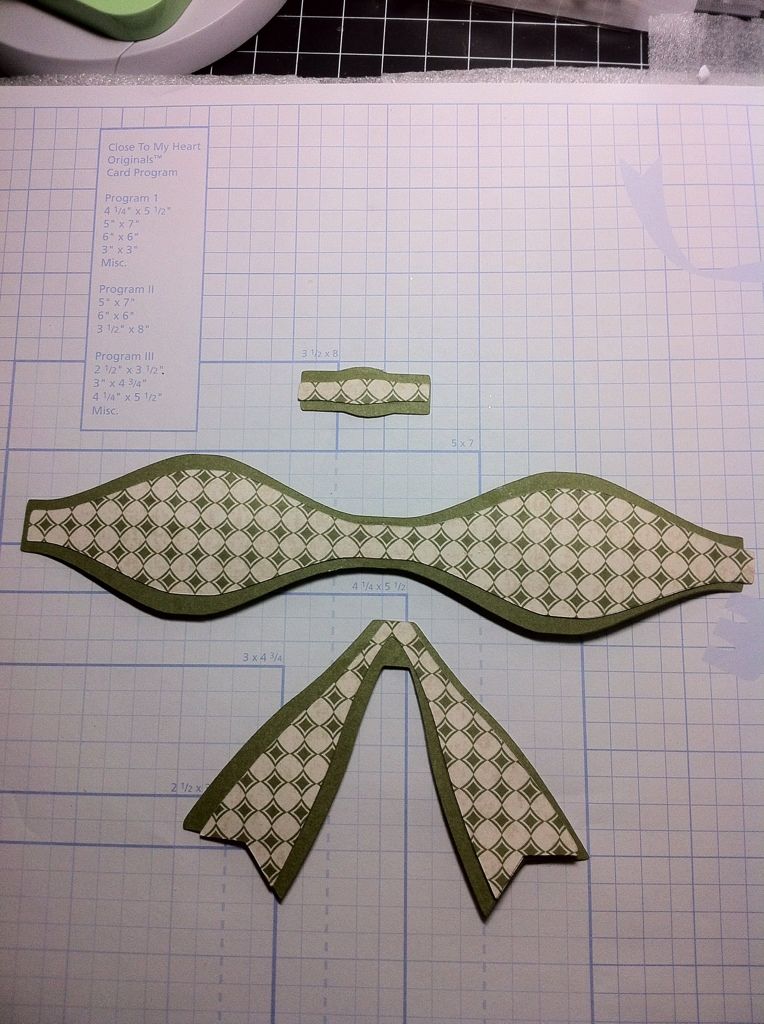 I then layered and adhered the pieces together as shown.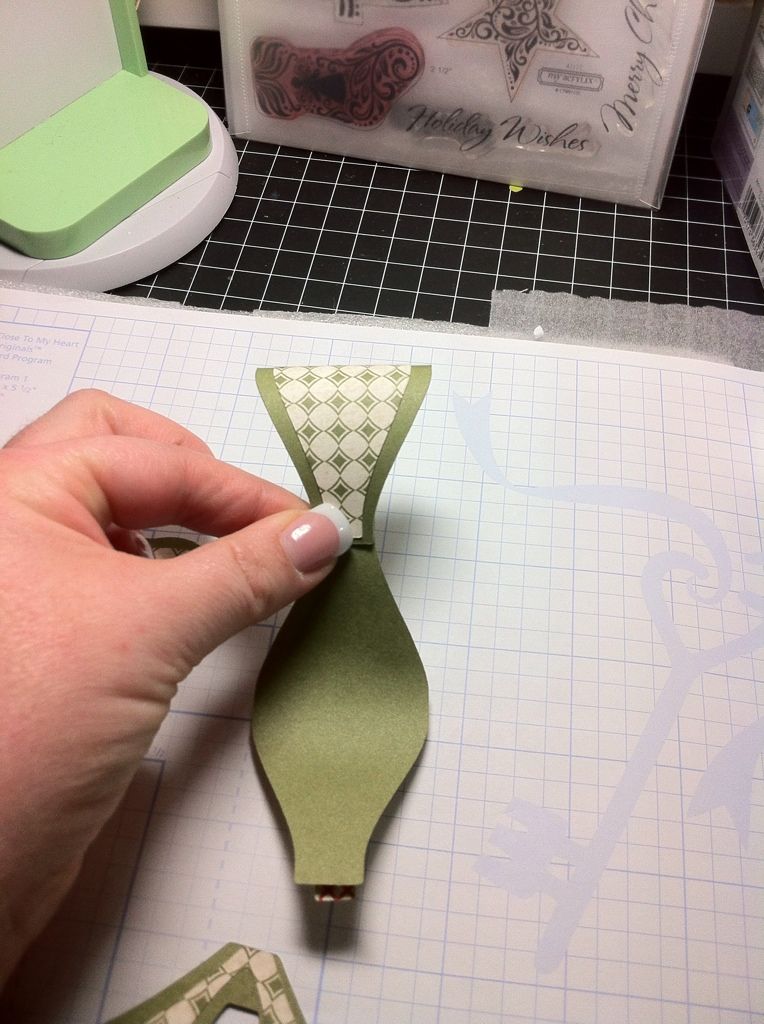 Then, turned over the the cut and drew in one of the sides and glued it down to make the first loop.
Then repeated that process on the other side.
This is the center piece.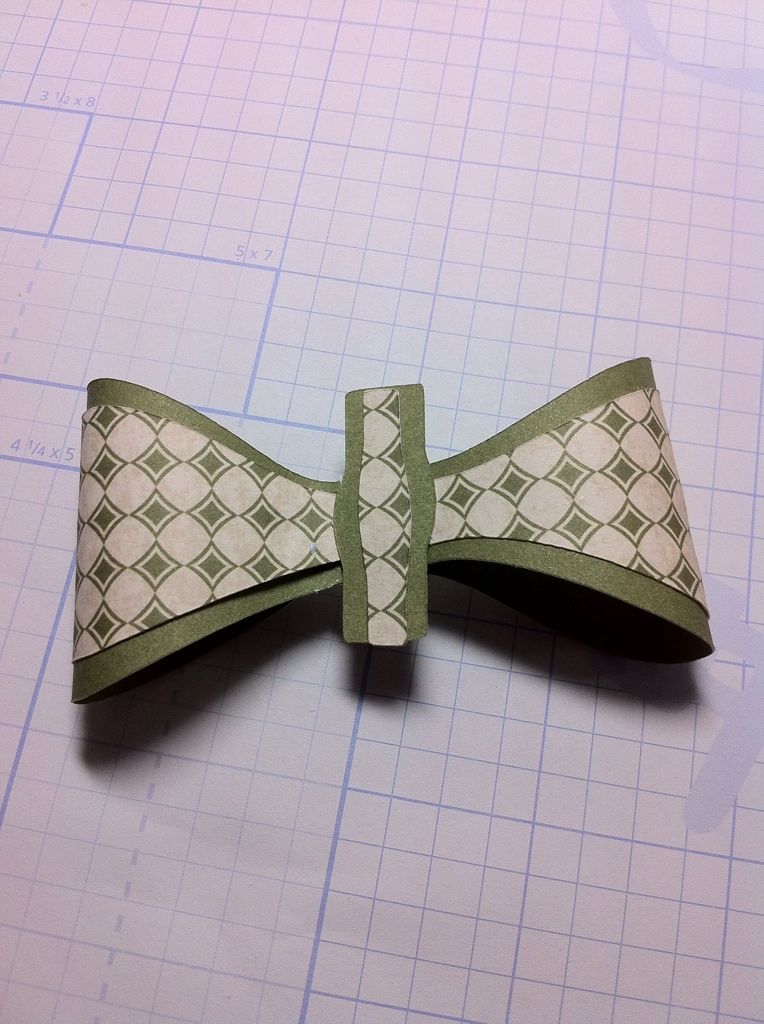 I turned the bow back over and wrapped the centerpiece ..well around the center and adhered it.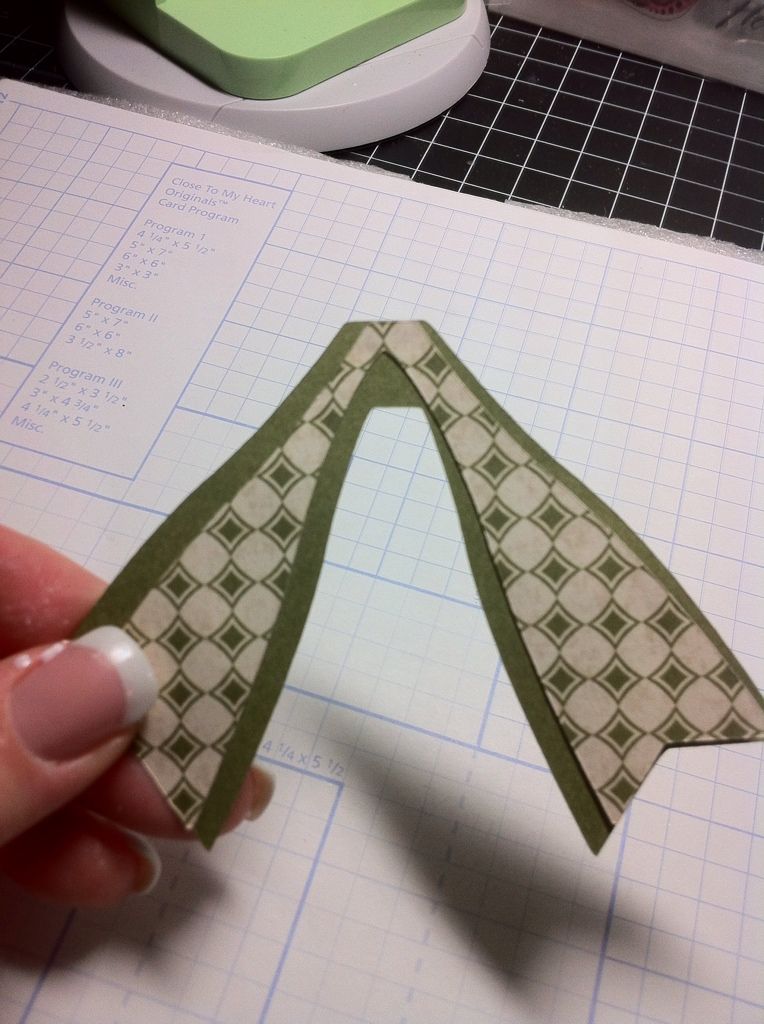 This is the tail of the bow.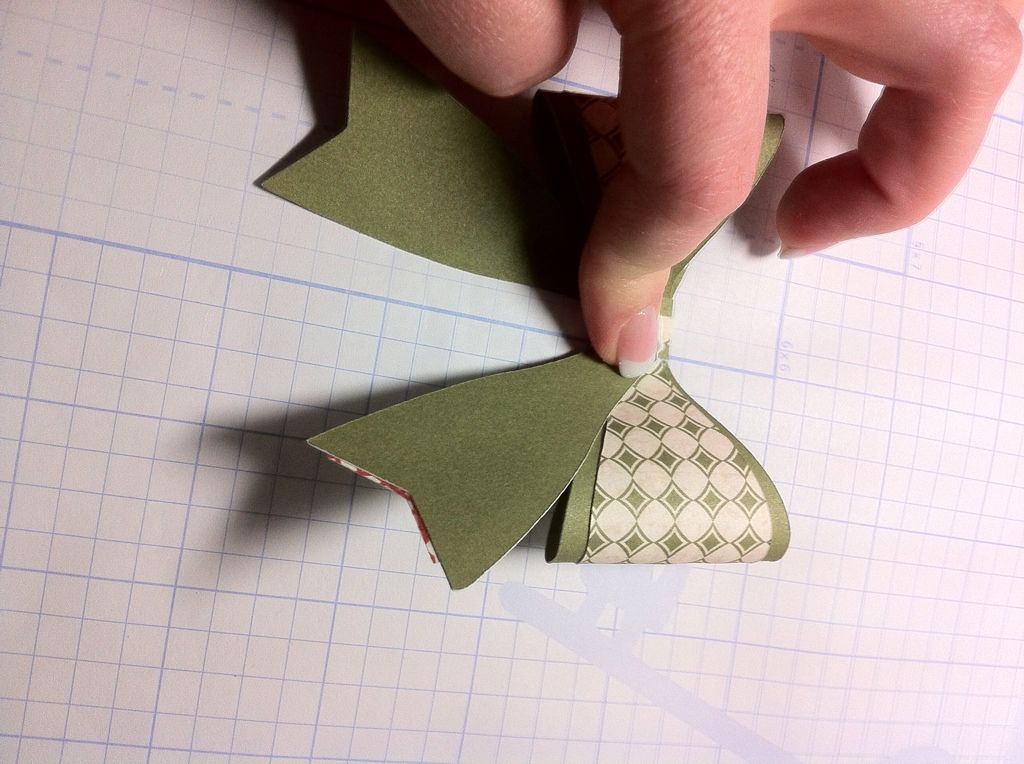 I flipped the bow over on it's front side and adhered the tail to the back.
VOILA!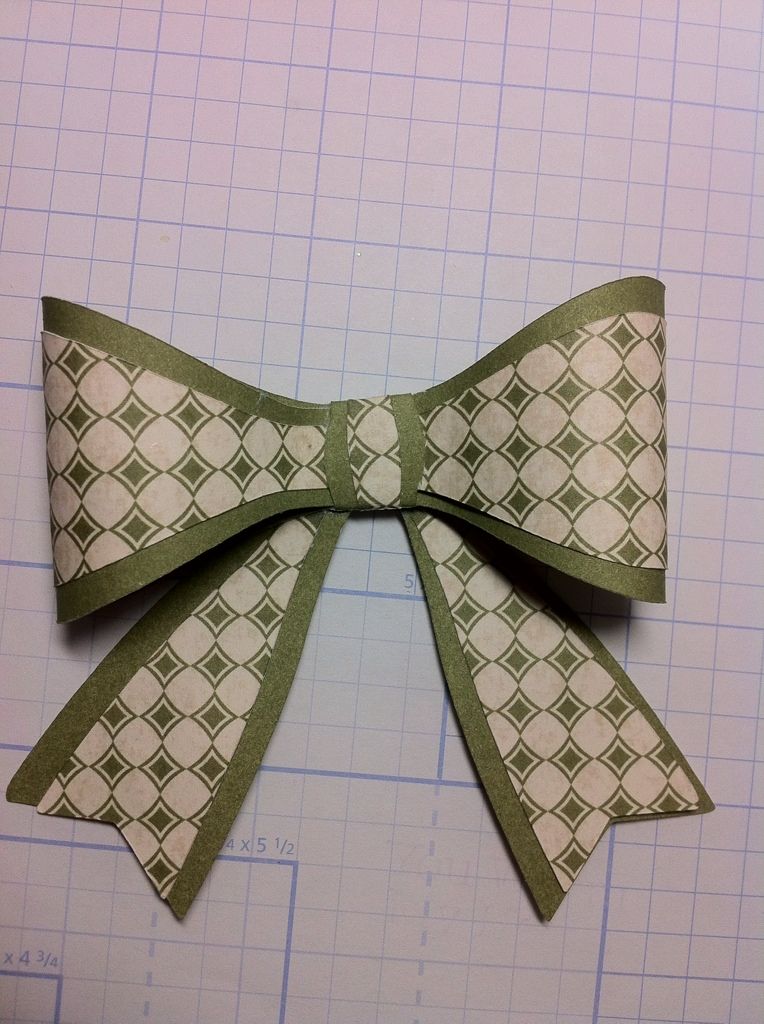 This seriously took just a few short minutes to make! Easy peasy lemon squeezy!!
See you guys back here tomorrow for another bow tutorial! Don't forget about my Fancy Frames giveaway. I will draw a winner on Friday. Click here to check it out ==>
Hello Thursday giveaway
November Specials:
November stamp of the month
Holiday Wishes
stamp set that is only $5 with a $25 stamp purchase.
When you place a minimum order of $25 in My Acrylix
®
stamp set starting today (until November 30th), you can purchase a new D-size
Holiday Wishes stamp set
for only $5 (Stamp of the Month, K-size customized name stamps, Cricut
®
Art Philosophy collection, and Workshops on the Go™ kits
do not count
toward a qualifying purchase.)! That's significant savings off the full retail value of $17.95 US / $19.95 CAN. And here's a bonus: many of the images in the set coordinate with our Cricut
®
Art Philosophy cartridge for added cutting and stamping fun!
So to break it down,
-If you spend $25 in stamps, you get the
Holidays Wishes stamp set
(retail price $17.95) for $5 (Stamp of the Month, K-size customized name stamps, Cricut
®
Art Philosophy collection, and Workshops on the Go™ kits
do not count
toward a qualifying purchase.)!
-These two offers can be combined. For example, if you spend $25 in stamps and an additional $25 on anything else in the catalog you will get both stamp sets for a total of $10 ($5 per set).
You save $25.90! Which means the stamps practically pay for themselves!
*note* You MUST add discounted stamps to shopping cart when prompted by the system during checkout. Stamps cannot be added after the sale is complete and finalized. Also, adding the stamps to your cart BEFORE being prompted by this system will result in being charged full price for promotional stamps.
Have a MAGICAL Monday!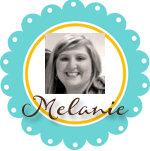 Subscribe to Courtney Lane Designs by Email