Hello, friends!
Happy Friday, everyone! School will be starting soon over here and that is half good and half bad. Half good because my son will be starting 2nd grade. Half bad because I will be starting back to school the same day. My classes for the coming semester are going to be challenging. I am taking Macroeconomics, Accounting, Botany, and Business Calculus. Hopefully they sound harder than they are ;-)
I have had lots of questions about the bags included on the
Art Philosophy
cartridge, so I decided to do a week of the bags on the cartridge, so they get the proper amount of attention. This will start on Monday. If you have any other questions please include them in the comment section of this post OR just email me and I will answer them the best I can.
I do keep getting the question about what other stamp sets coordinate with the
ART PHILOSOPHY
cartridge besides the ones included in the bundle, so I will include pictures of those stamp sets in this post. Also, I am including another Close To My Heart video that gives you some ideas on how to pep up your layouts and cards using the cricut.
I have gotten many questions about the other stamps sets that coordinate with the NEW cartridge, so if you would like to see them you can view them by either looking at the catalog online by going here ==>
Close To My Heart catalog
OR if you are certain you will be ordering I can send a hard copy out to you!
If you are interested in anything above or the Art Philosophy cartridge you can order by clicking here ==>
Melanie's Close To My Heart website
Have a great weekend!
PEACE, LOVE, AND CRAFTS!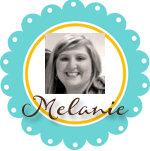 Subscribe to Courtney Lane Designs by Email