sewnsew1943 said...

Such beautiful cards. I love the bug one it is wonderful. your stamps are great also. you are so talented I keep coming here to keep getting inspired every day.It is so fun to see the new cards coming soon. I don't think my hubby likes new carts so much...he just keeps buying them for me with a little grumble just for effect. LOL. Thank you for the opportunity to win such wonderful prizes.
Congratulations, sewnsew1943! Please email me your address details to melliemel77@gmail.com. You have two weeks to claim your prize.
Thanks everyone for making this another fun Hello Thursday! You guys leave the sweetest comments on here and really keep me going when I am ready to stop blogging. Thank you!
I have gotten lots of questions in regarding to ordering the ART PHILOSOPHY cartridge. The biggest question being, where is it on your website. Here is the direct link to the actual product ==>
Order Now
All you have to do is add it to your basket and then go through the check out process. When going through the check out process you need to make sure you keep hitting the submit order until it gives you the order number. Your order is not complete until this happens. Also if you are not from the US you cannot order fro me. Canadians need to find a Canadian consultant. Not because I do not love our neighbors to the north, but because that is how it is structured. To find a Canadian consultant simply go to the Close To My Heart home page.
One last thing about ordering the cartridge, shipping is 7.98% of your pre-taxed total. I have gotten lots of questions on shipping, so you will find that information very useful!
I heard this song the other day and wanted to share it on this blog because it was so uplifting.
PEACE, LOVE, AND CRAFTS!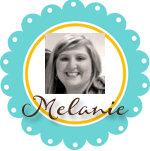 Subscribe to Courtney Lane Designs by Email