Hello, friends!
Today I have a giveaway that is centered around the Imagine machine. I really love mine and will use it more as soon as I get caught up around here. One of my favorite things to so with my Imagine is to use the printable vinyl!
As such I am giving some away and a Imagine Blossom cartridge!
To win you just need to leave a comment on this post and be a follower of this blog either via blogger, google reader or email.
I have gotten tons of emails from people who are unable to leave a comment, so I am giving clear directions on how to do so:
Scroll to the bottom of the comments to find wording that says "Post A Comment". Click on that and the comment form should come up. Or, at the bottom of the post, before the comments, you can click on the number of comments (69 comments) as shown in the picture below. That will also bring up the comment form.
Thanks so much for stopping by today! I will post the winners tomorrow!
PEACE, LOVE, AND CRAFTS!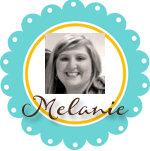 Subscribe to Courtney Lane Designs by Email