Best of 2010 cartridge:
Look around the corner
said...
I think many of us will agree, that your work is great. For myself i love the way you explain how you make everything, that is what make more happy to work with the cricut.
So thanks again,
Thanks for the chance to win the lovely cartridge
Have a blessed week, Eveline

Papertrey Ink stamp set:
bbbarron1 said...

I always check my email to see if I have anything from "Courtney Lane Designs" before I check anything else. I cant wait to see what new designs are there. You are so inspiring.I do love this stamp set and would really like to have it. Thank ou for all your designs.

Close to My Heart Inks:
6th Street Sundries said...

I have probably 50 of those little cat's eye and tear drop shaped ink pads, because I like to ink the edges of my die cuts, but I don't have nearly enough regular-size ink pads. I love using those for my sentiments to make certain that the stamp gets inked properly. Thank you so much for the giveaways this week! I am so glad I'm a follower.... I get to wake up to beautiful projects and inspiration every day!


Imagine vinyl and Blossom cartridge:
Parcha
said...
Just got an Imagine for Mother's Day and I NEED carts for it ;) This will be more than great. It is so nice of you showing your appreciation but really is us who are VERY,VERY thankful to you for sharing your ideas. THANK YOU!!!
Congratulations
to the 4 winners!! If you are one of those 4 winners please email me your address details to melliemel77@gmail.com.You have two weeks to claim your prize!
I have a very fun week coming up this week. I have projects that I made for Joy's birthday PLUS this Thursday is Hello Thursday! You guys are not going to want to miss it!
Have a great weekend!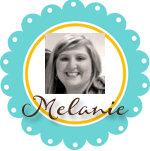 Subscribe to Courtney Lane Designs by Email