Hello, friends!
I hope you all had a great weekend. My In-laws are back safely in the UK and everything is getting back to normal around here. Well except for the fact that I dropped my Macbook and broke it the other night. Talk about angry with myself! Look like I am going to be using my husband's laptop until mine comes back from the shop. Isn't crazy how much we depend on these silly things. What did we do before computers?
Today's card is made using the
Love You A Latte cartridge
.
You guys know how much I love coffee, right? When I saw this included with the usual bag of Hello Thursday cartridges I got very excited and could think of about 5 projects right off the bat.
This particular project is something for a friend of mine who have their kitchen decorated in coffee theme. It should look really great on the all!
This was the best picture I could get of it because of the reflective glass. I used Bo Bunny paper.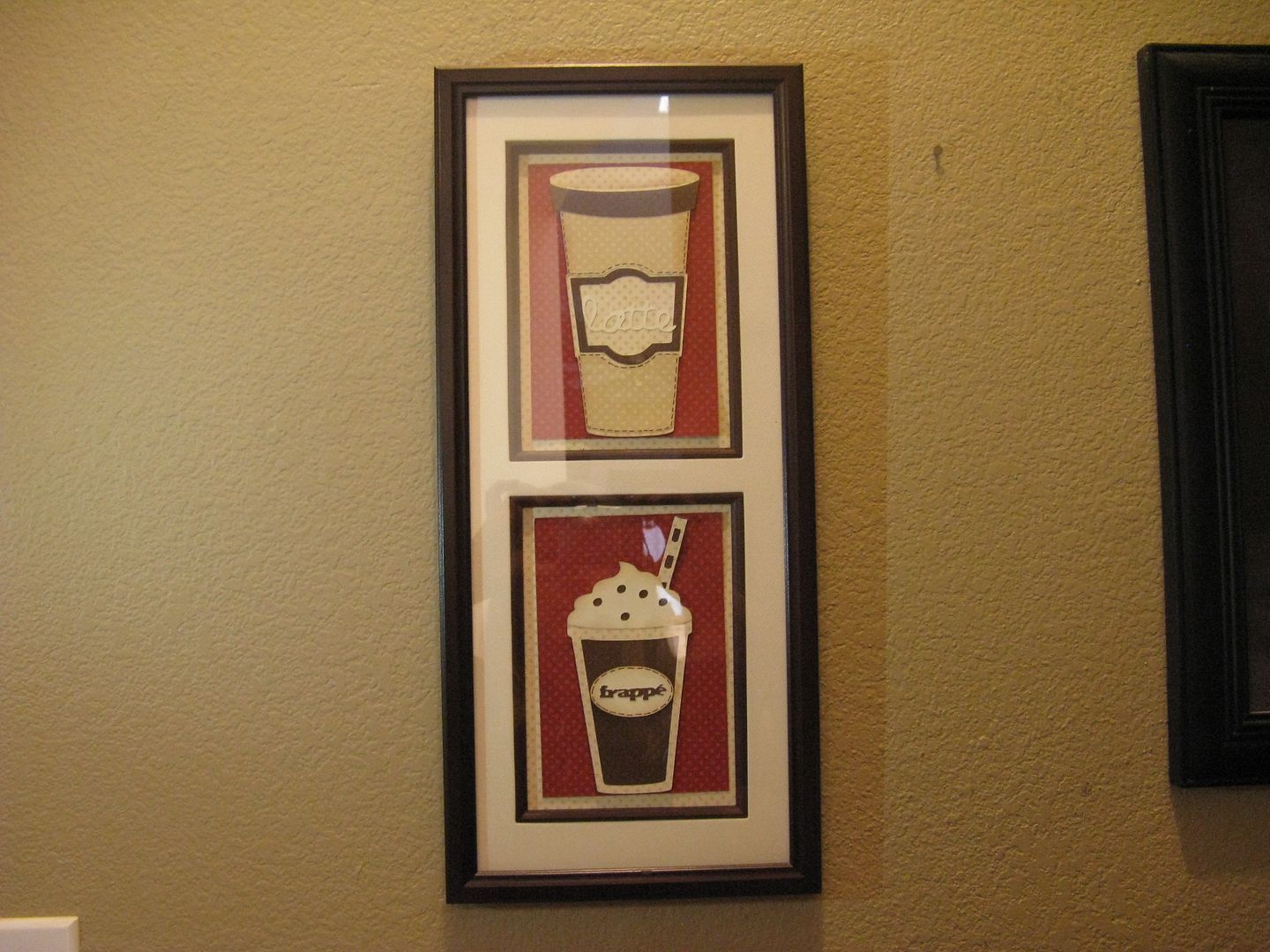 They were cut out at 4" each.
I got the frame at Walmart for about $12.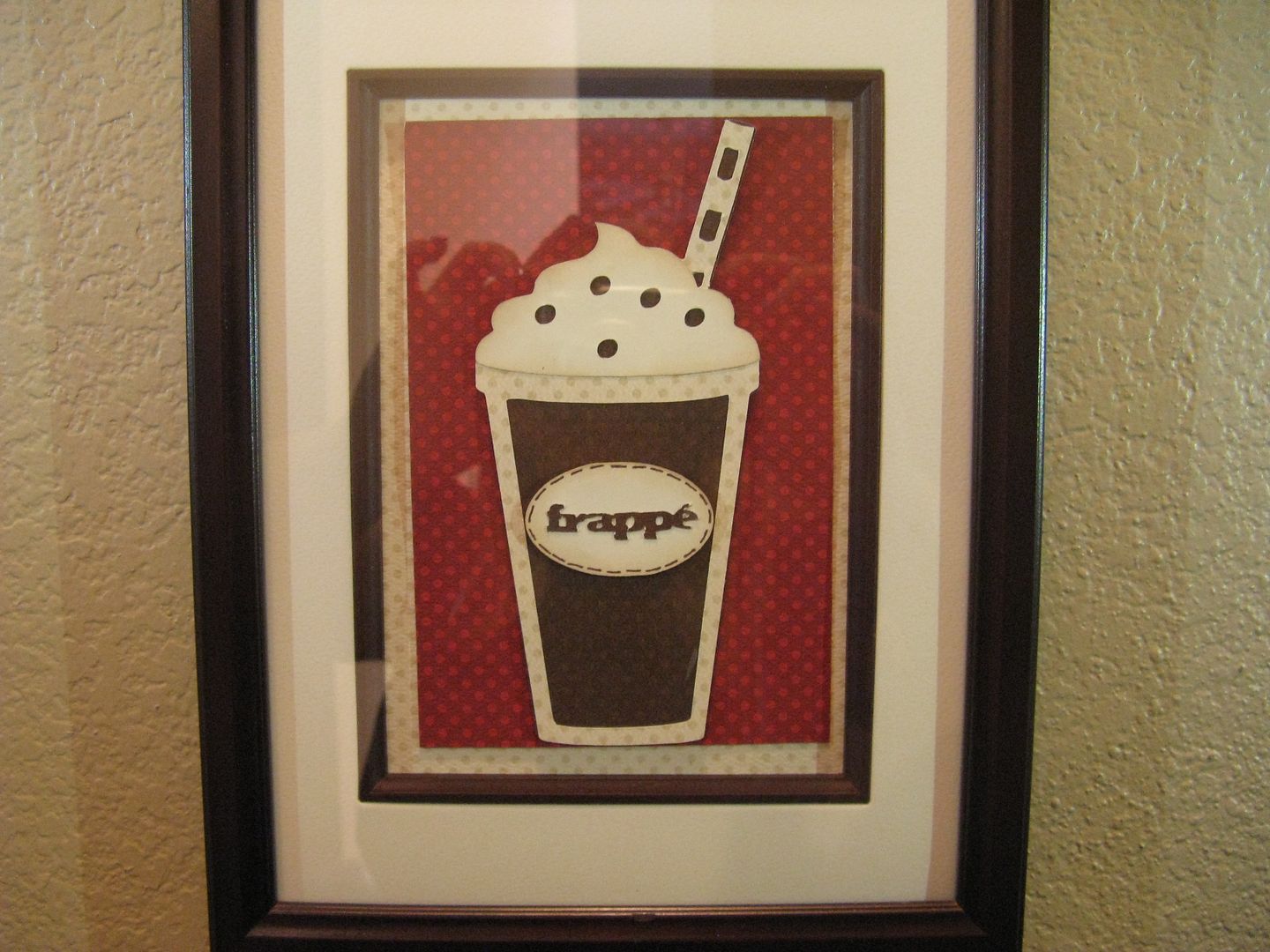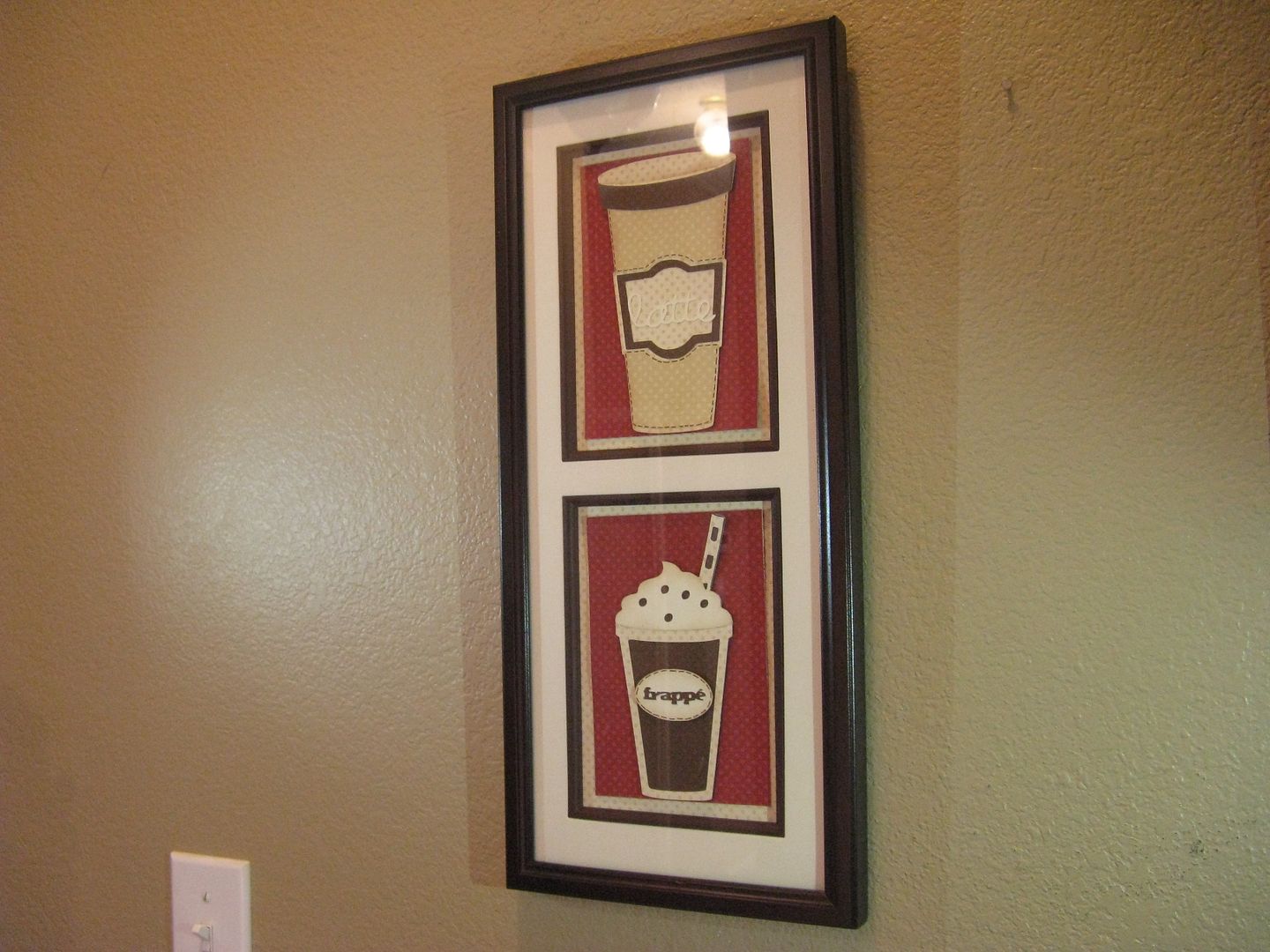 Thanks so much for stopping by today! I will see you all back here tomorrow with another project I have made using one of the new cartridges!
Have a MAGICAL Monday!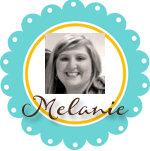 Subscribe to Courtney Lane Designs by Email