Hello, friends!
I have wanted to cut this flamingo forever! Flamingos have always been one of my favorites presumably because they are pink and who doesn't like a pink bird! It is Joy's favorite which I think is because she is from Miami.
Serenade
was used to make the card. I think I have now pretty much used this cartridge up. I have to admit I went a little Serenade crazy as of late!
The paper used is from My Mind's Eye.
The flamingo is cut out at 3 1/2".
Thanks so much for stopping by today!! See you all back here tomorrow with tales of the scrapbooking convention!
Have a great day!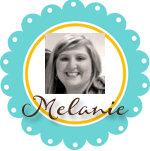 Subscribe to Courtney Lane Designs by Email