TeresaK said...

I've seen several blogs with projects from the latest release, but I have to say yours are by far the best! BEAUTIFUL! Makes me want them all! I have not picked up Simply Charmed either and would love it! Thanks! Teresa K
Congratulations, Teresa! Please email me at melliemel77@gmail.com your address and I will have this shipped out to you! You have two weeks to claim your prize.
See you guys back here tomorrow with yet another Hello Thursday!
Have a WONDERUL Wednesday!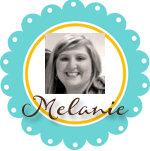 Subscribe to Courtney Lane Designs by Email