Hello, friends!
Sorry I did not post yesterday. I ended up having an early final and a last minute paper to write yesterday, so I was way too busy Wednesday night to get this up for the next day. Only three more exams though and this semester is over for me. I cannot wait because my brain is tired!
Today's card is made using the
Kate's Kitchen Imagine cartridge
and the
Cricut Imagine
. I have been wanting to print out that pear paper for quite some time. I finally remembered to do it and am very happy with the results. I could have sworn I had a stamp set to go along with these cute little pears, but no such luck. Instead I made my own using my computer.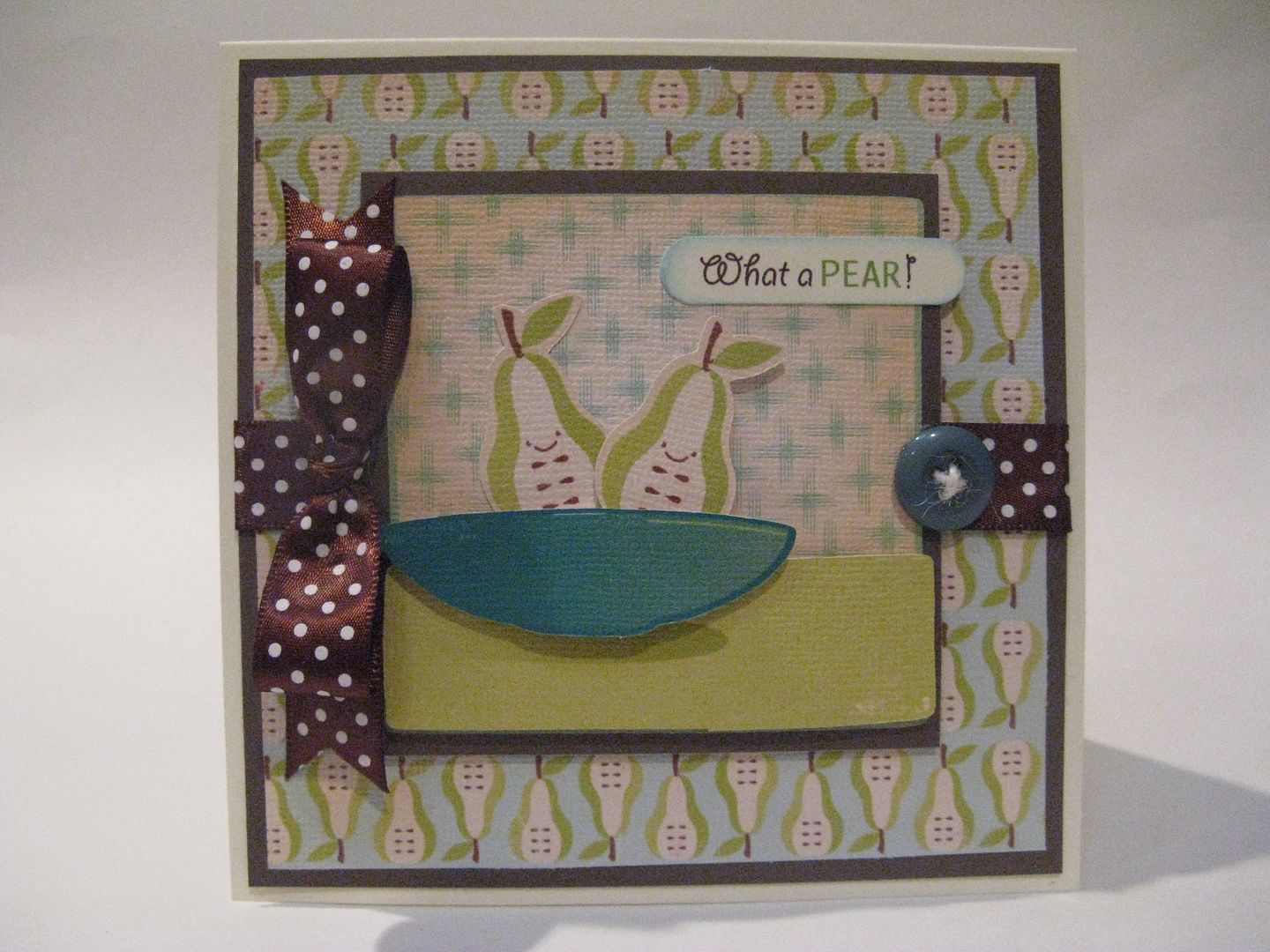 I cut this little scene out at 3 1/2".
I used Papertrey Ink ribbon.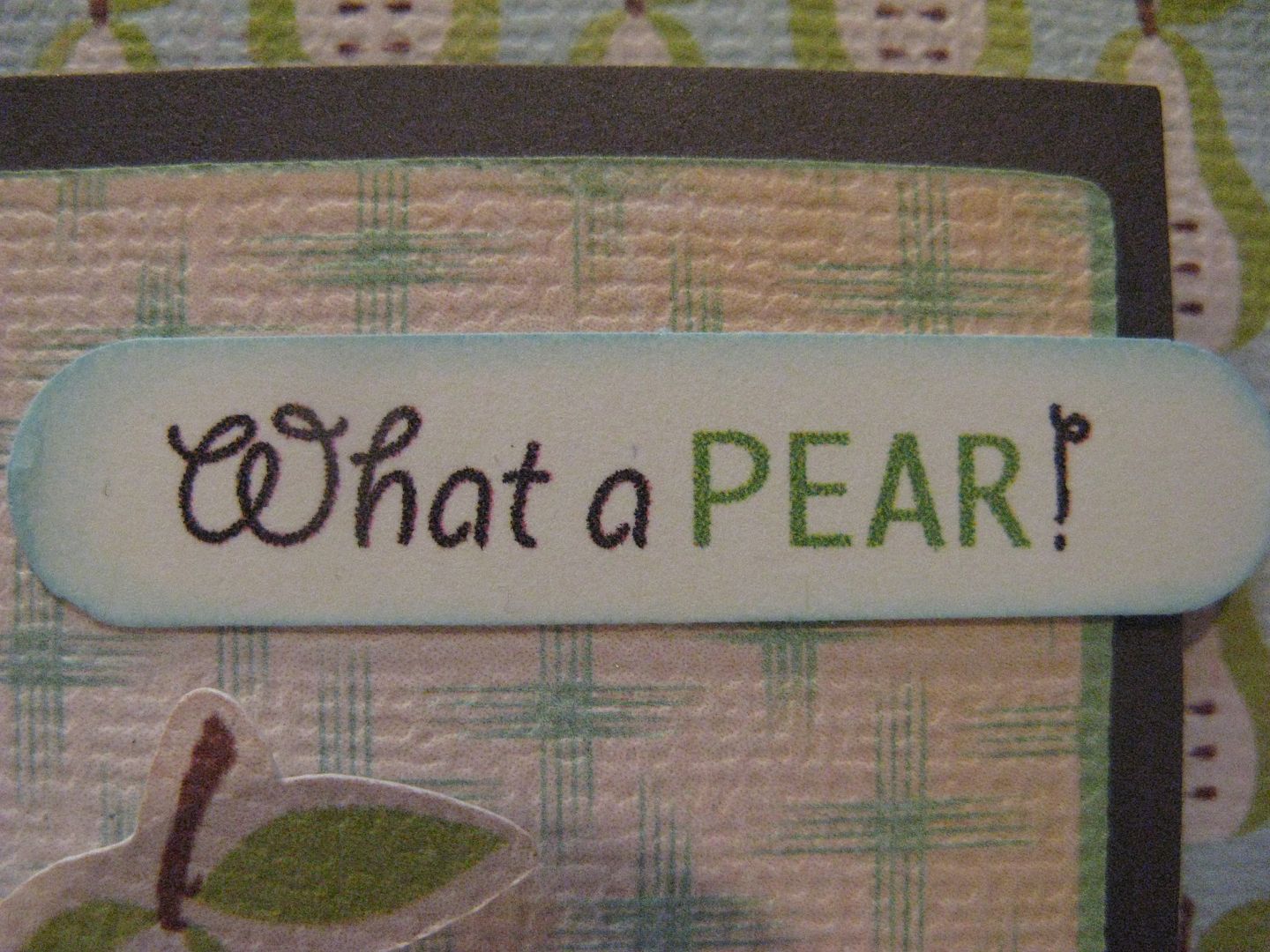 I made this sentiment all by myself using a computer and a color printer.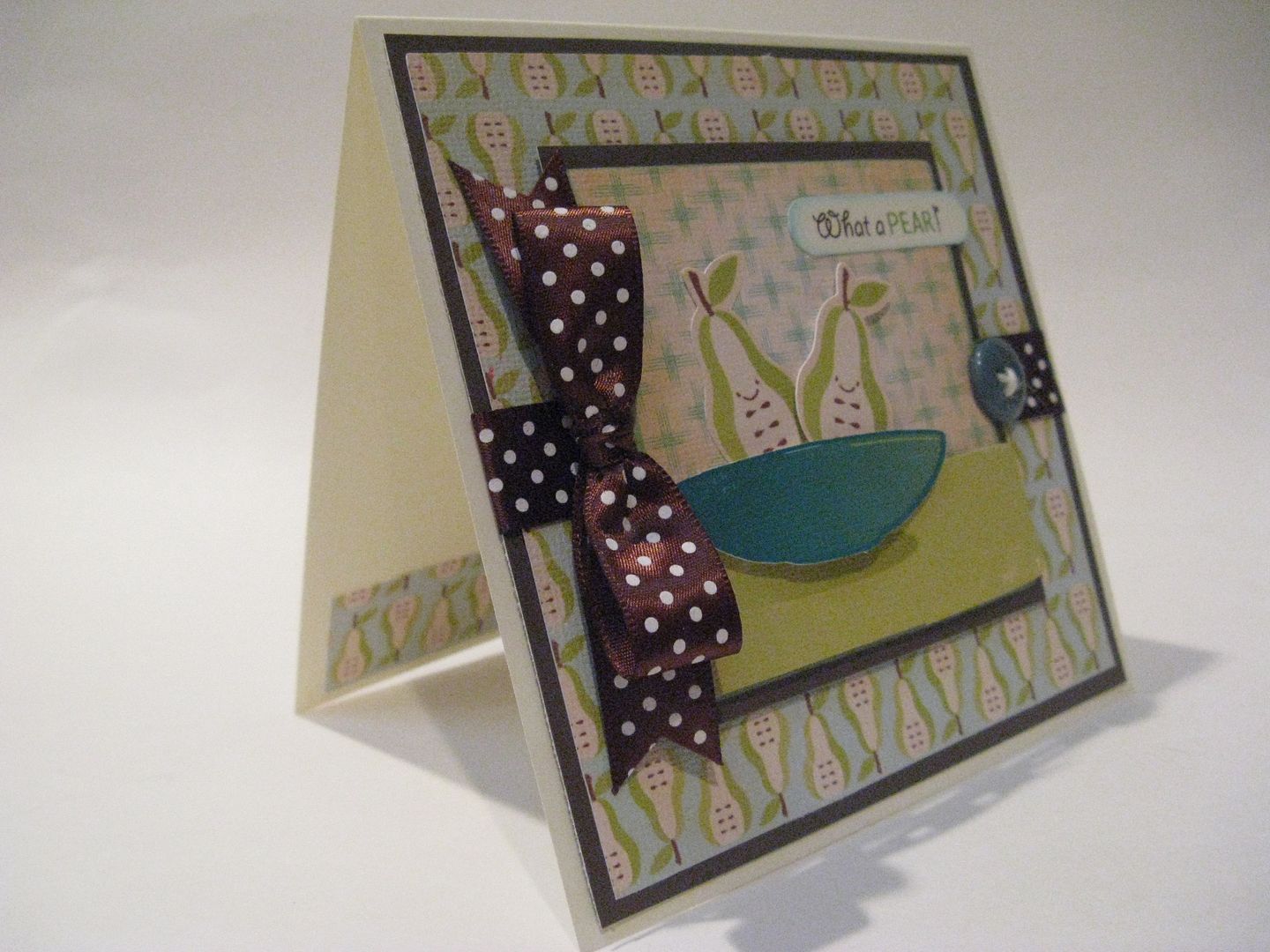 Thanks so much for stopping by to see me today!! I hope you all have a lovely weekend!!
Oh and if you are a Mother have a delightful Mother's Day!!
(((hugs)))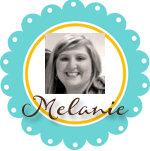 Subscribe to Courtney Lane Designs by Email