Martha Stewart All Occasions Cake Art:
Rebecca
said...
Your projects did a huge justice to some of those cartridges. Not many of them appeal to me but after seeing your work I must say I've warmed up to a few of them. Thanks for changing my mind!
Rock Princess:
surfnfroggie
said...
I first most of these were unappealing to me but after I saw your projects I have changed my mind. I love Beep Beep, Paper Lace II and all the best of Cartridges and I think I'm gonna need a second mortgage to get them all! Thanks for sharing and for the chance to win a great prize! surfnfroggie
Congratulations!! Please email me at melliemel77@gmail.com your address details and I will ship this out to you soon! You have two weeks to claim your prize.
Thank you all so much for help making this Hello Thursday such a success! I read each and every comment and just think you guys are the sweetest followers EVER!
Have a TOTALLY awesome Thursday!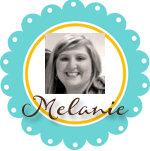 Subscribe to Courtney Lane Designs by Email