Color Me Happy:

Short Scrapper
said...
Okay, I don't know where to start! I love the projects and I've been a follower of Emma's for quite awhile. Gotta love it when giants of the papercrafting world get together! :-)
You Had Me At Chocolate:

RLS Innovations
said...
I love all of Emma's stamps but haven't got any yet. I am a follower and subscriber and enjoy your daily emails. I vist you blog often to see your great designs.
Sue
rolfe974@prodigy.net
I believe in Leprechauns:

*Star
said...Beautiful projects!! I am so excited for the Baby Steps Cartridge and also the All Sports Cartridge as I have 5 boys and 4 of them are in multiple sports.
Tfs and have a great day. :)
Mom You Rock:
Mrs.PeruStarsFan said...

I hope to get the baby cartridge soon, I have a new grand daughter and will be starting a scrapbook for her very soon. I do have the sports cartridge and have already made several designs with it. We follow a local USHL hockey team and I making a scrapbook of all the players for them to autograph at the end of the year. So I will be using this cartridge a lot for this scrapbook. I hope to be starting soon.
Congratulations to my four winners! The four of you need to email me(melliemel77@gmail.com) your address details so I can mail out your prize. You have 2 weeks to claim your prize.
Have a terrific Thursday!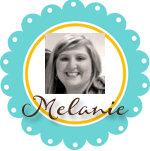 Subscribe to Courtney Lane Designs by Email