Blogger Carol said...
How awesome you and Joy are with your "Blog Candies". Someday maybe I will win one of them would be especially nice to win this one. What an awesome christmas gift this would make for my daughter. Thanks for giving me the opportunity. Have a blessed and happy day!
October 27, 2010 7:08 AM
Congratulations, Carol!!
Please email me your address details to melliemel77@gmail.com and I will have the expression shipped to you. You have two weeks to claim your prize!
Thanks so much for the huge response on this giveaway! It makes it all so worth it when you all come out in force like this!! I love you all!!
I will see you back here tomorrow with some projects I made using the new Smiley Face cards cartridge AND this week I will be showing cards made using the NEW minis!!
Have a great day!!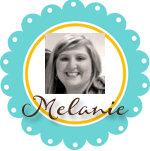 Subscribe to Courtney Lane Designs by Email