Have you heard? There's a new mini Cricut cake machine!
Your local Joann's Fabrics and Crafts store has a Cake Mini with your name on it! Designing your own professional looking cakes for every special occasion is easy and affordable with the Cricut Cake Mini. It's portable, easy to clean and store, and
compatible with all Cricut cartridges
(except Imagine cartridges). Use it to personalize parties and treats! Cut not only gum paste, frosting sheets, and fondant, but cheese, tortillas, cookie dough and more!
Don't limit your creativity to paper! Take it into the kitchen!
Here are some super cute projects made with the Cricut Cake Mini!
Isn't this a gorgeous cake? Love the elegant branches!
Here's a handy chart comparing the Mini Cricut Cake machine and the full size Cricut Cake Machine:
Have a great Saturday!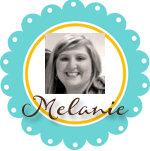 Subscribe to Courtney Lane Designs by Email