Hello, everyone!
I got my ink cartridges and am up and running on my Imagine machine! Now only if I had more time to make stuff. Stupid household responsibilities and school getting in the way of playing with my new machine ;-)
This card was made with the help of my best friend Joy! She did the stamping and took the photos for me. She is a superior photographer, so these pictures are way better than ones I would have taken.
I cut this frame using the layers option. I think it adds so much to cut it this way and use pop dots!
I used Core'dinations paper and Joy's trusty plaid cuttlebug folder.
Check back in with me tomorrow, because I will be posting even more projects made using the new machine. I have a few more using the cartridge that comes with the machine, but I am going to make make a lot more using the regular expression cartridges. That way those of you who are not interested in getting machine can replicate my designs using your expression. I have a feeling most of you are coming to the dark side though ;-)
Have a wonderful evening!!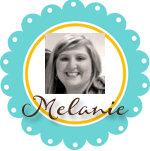 Subscribe to Courtney Lane Designs by Email