Preserves:
Blogger Sara Kate said...
Love them! I think Birthday Bash is my fave!
sarabritton3 at gmail dot com
September 16, 2010 12:31 PM
Rock Princess:
Blogger Leanne said...
Woo Hooo I think I'm the first to comment!! Love your projects Melanie!! I wished I had a little girl to scrapbook because the dance one is just to cute!! Thanks for all the give aways hope I'm lucky enough to win!!
September 16, 2010 11:20 AM

Scrapmabob:
Blogger Tammy said...
My Favorite new cart is the Nifty Fifties, I love all of the retro images and can think of a million and one cool projects to make, it is certainly added to my wish list! I also love all of your projects, they are cute!
Tammy
SEI 'Spooks' paper:
Blogger Traci said...
All of your projects are super adorable. I thought Birhtday Bash was my fav but after seeing so many cool projects with Nifty Fify...I think I have to get both! Thanks for the chance to win some great stuff!
Traci~
Congratulations
to the winners!! Please email me at melliemel77@gmail.com with your address details. you have two weeks to claim your prize.
I am so sorry I put this up late. I came home from school today with the biggest headache and took a nap. Before I knew it, it was 7pm and there was no dinner cooking! AHHHHHHH!!!
I have a great layout I made and will share with you tomorrow using Happy Hauntings, so check back in with me because I will have it up Friday.
Have a great evening!!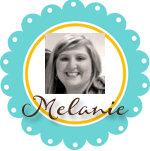 Subscribe to Courtney Lane Designs by Email