Destinations:


DoubleClick Connections
said...
Love the holiday cards!

Pumpkin Carvings:




Isabel Z
said...
OMG, you showcase the new carts so fabulously that I want them all! I especially love Boys will be Boys b/c the images are sooo stinkin cute.
Congratulations
to the both of you! To claim your prize please email me at melliemel77@gmail.com. You will have two weeks to claim your prize.
Ok, folks tomorrow I am having oral surgery. Because of this I am not sure how much I will be posting over the weekend or early next week. As soon as I feeling up to it, I will be crafting like a crazy women! Wish me luck!
Have a great weekend!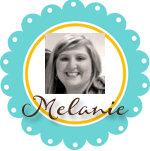 Subscribe to Courtney Lane Designs by Email