Hello, friends!!
Can you believe it is Thursday already? My how this week has flown by! Holiday weekends tend to do that though, don't they?
Well, today's card is made using the font from the
Billionaire Cricut Lite cartridge
. This font is lots of fun and welds rather nicely in DS.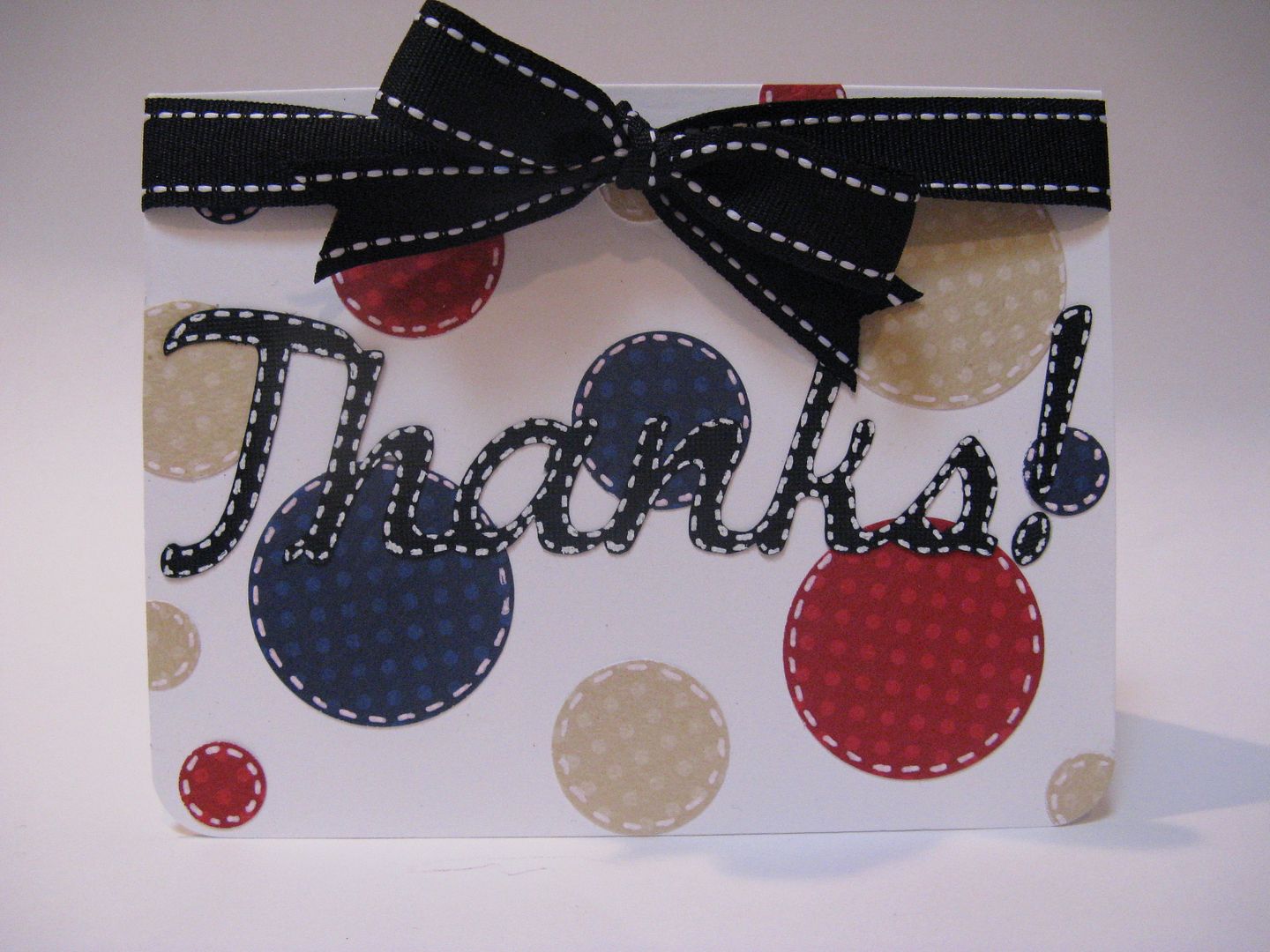 The polka dot effect here is made using various sizes of circle punches. Then I randomly adhere them to my base.
I got lots of questions yesterday about the ribbon I use. I buy most of my ribbon from
Papertrey Ink
. There ribbon is high quality and very affordable! Also, yesterday's bow was not tied. Instead it was made with smoke, mirrors, a little adhesive, and a button. Very easy actually. I will have to do a tutorial sometime.