Hello, again!!
Here are a few more cards that I made using the new cartridges. This batch includes one of my favorites of the release Lacy Labels!! I love every cut on this cartridge!!
Now on to the next giveaway...
I am giving away a Preserves cartridge to one lucky follower. All you have to do to enter the giveaway is leave a comment on this post and follow this blog or subscribe via email. It is that easy!
Handy Man
Hoot 'n Hollar
Feeling Groovy
Lacy Labels(another favorite of mine)
Now make sure you hop over to Joy's blog. She has four more cards to show you and a giveaway!! Check it out by clicking here ==>
Obsessed with Scrapbooking
Check back in with me tomorrow because I have lots more to show you!!
Have a great Friday!!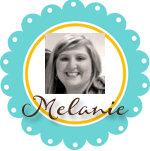 Subscribe to Courtney Lane Designs by Email