SusanHanna said...
I love the doughnut card -- and that is probably the cart I thought I would use the least! Cricut owes you alot for being an amazing "enabler"!!

Red Monkey Scrapper said...
I am going to have to get the handyman cart. We've done a lot of work on our house,and my husband is as addicted to tools as I am to paper!
jessica-and-eric@hotmail.com
Mini Monsters

Josie0602 said...
Your cards are always just so cute! I love the images you chose to put on these 4. I thought I wouldnt need to buy any of these cartridges and of course you have shown me that I am so wrong!

PB + J Designs said...
My favorite card is the Wishing you rainbows and sunshine card but I also like the sweetie pie card too.... just more cartridges that I will need to get....lol TFS
Once Upon A Princess

Karen said...
Love the oranges in your first card. Splish splash is definitely one to check out. I think that Billionaire is going to make life much easier when trying to create more manly cards. Love them all so far!

Terrie said...
I can't wait to see your projects!!!
I love Independence Day -- really want that but got Summer Vacation first.
Oh I'm going to want all the new cartridges I'm sure too!
Congratulations
to the winners!! Please email me your address details at melliemel77@gmail.com. You will have two weeks to claim your prize.
Make sure you check back in today for the Hello Thursday release! It is gonna be a fun one!!!
See you later!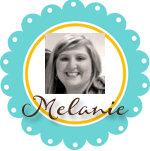 Subscribe to Courtney Lane Designs by Email