Summer in Paris Mini:

Just I, me and my. said...
Congratulations! All of your projects are wonderful, so it's well deserved!!! Thanks so much for being so generous too!!!
Just Because Cards:

shari said...
Congratulations to you Melanie!!! You go girl!!!! Thanks for the awesome giveaway. Shari (cricutrookie)
Congratulations to both of you!! Please email me(melliemel77@gmail.com) your addresses and I will ship them out soon!
Thank you to everyone who participated in the giveaway!!
I love you all!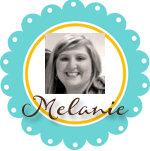 Subscribe to Courtney Lane Designs by Email