Hello, friends!
I hope you all had a wonderful Easter with your families! I know I did. We spend the day at my parent's house. I just love when we get together like that as a family. It is always so nice.
This layout is a layout I made using my beautiful Anna Griffin paper and a few Cricut cartridges. I used Tie the Knot for the title and birds. The border across the middle of the page was made with Straight from the Nest.
Thanks so much for stopping by today!

Have a wonderful Monday!!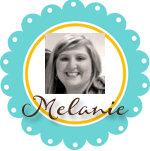 Subscribe to Courtney Lane Designs by Email