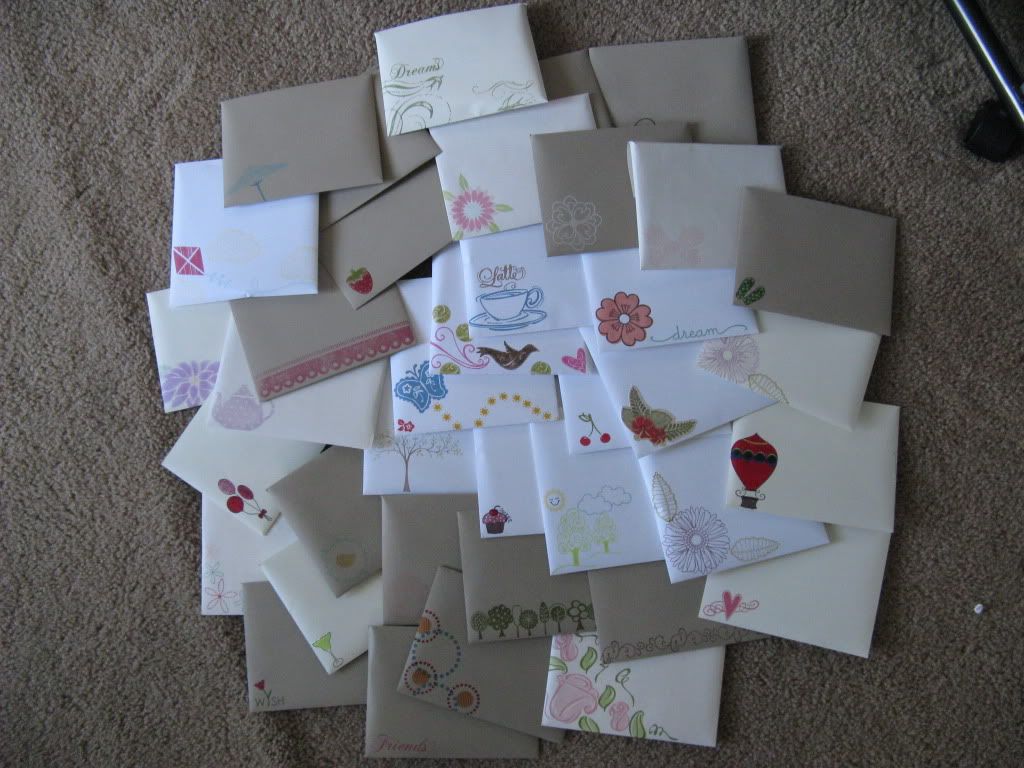 I am sending out this box of cards for the shelter today. I hope my cards go over well!
I ended up with a total of 65 with matching envies. Not bad I don't think. It was a lot of work that is for sure! It is for a good cause though so I don't mind ;)
The pictures are of the stuffed envies. I have been posting pics of the cards all along so I saved pics of all the hand stamped envelopes for the final send off.