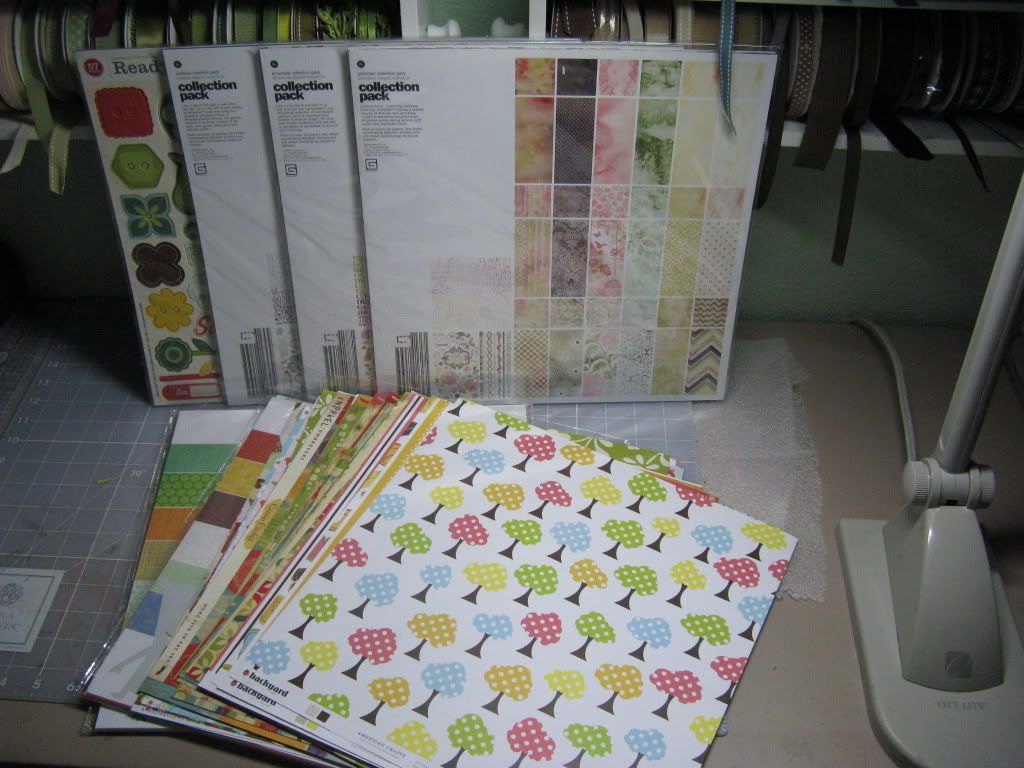 OMG I had a blast! It was so fun meeting people from the cricut MB......and the shopping! AMAZING! I cannot put into words really how much fun I had yesterday! I have had a bad experience before meeting someone from a MB, however these ladies were super cool and sweet!! There was not a bad experience to be had yesterday!
I spent way too much....this should surprise no one! That is one of my trademarks ;) Over spending what I had told myself I was willing to spend. I love everything I got and have no regrets though! I was able to score brand new Basic Grey Lemonade paper and Cosmo Cricket Early Bird! I was so excited!
As promised here are pics of the loot.