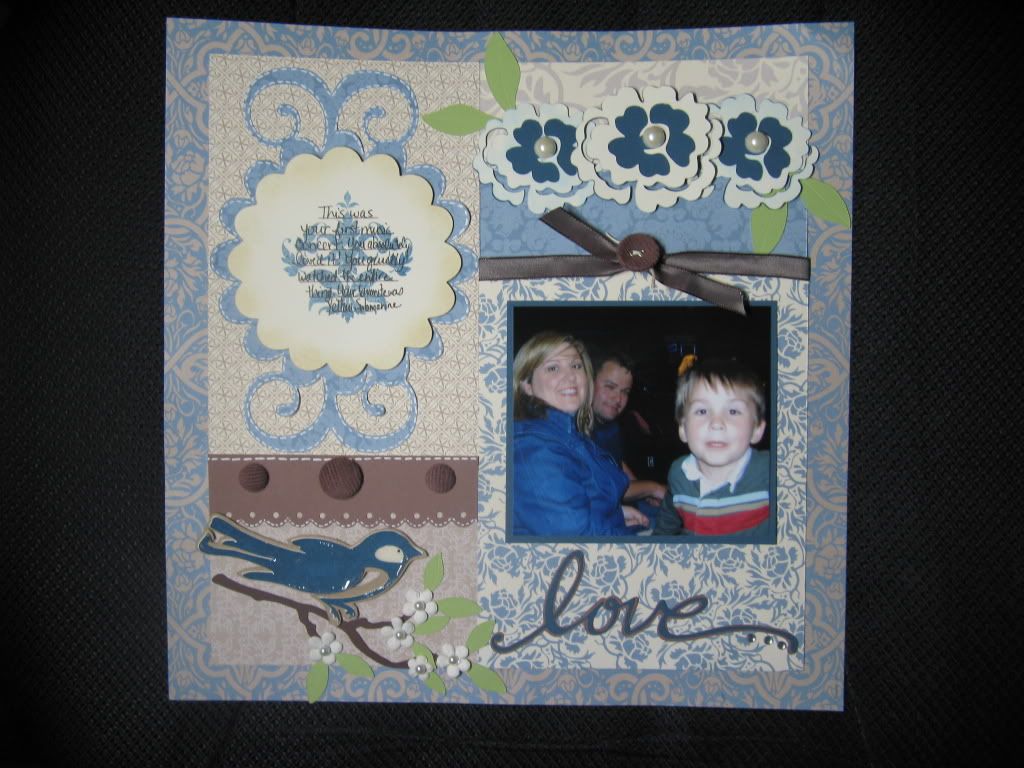 and I just can't stop ;)
I have been working on this LO most of the day. Good thing my kid was in mother's day out today!! I just had a hard time making it work.
All supplies but a very few are from SU. This paper pack is one of my all time favorites!! I just love the colors and patterns.
I also used my cricut a ton on this LO. Storybook and Home decor were the carts I used.
TFL!!!